Love and Olive Oil
Homemade Cheese Crackers
Thu, 31 Jan 2019 10:37:00 +0000
Cheesy, crunchy, and totally addictive, these homemade cheddar cheese crackers are truly snack-worthy!
Banishing store-bought junk food from your life doesn't mean you have to make any snack-rifices. Now you can make your favorite cheese crackers, homemade and entirely from scratch!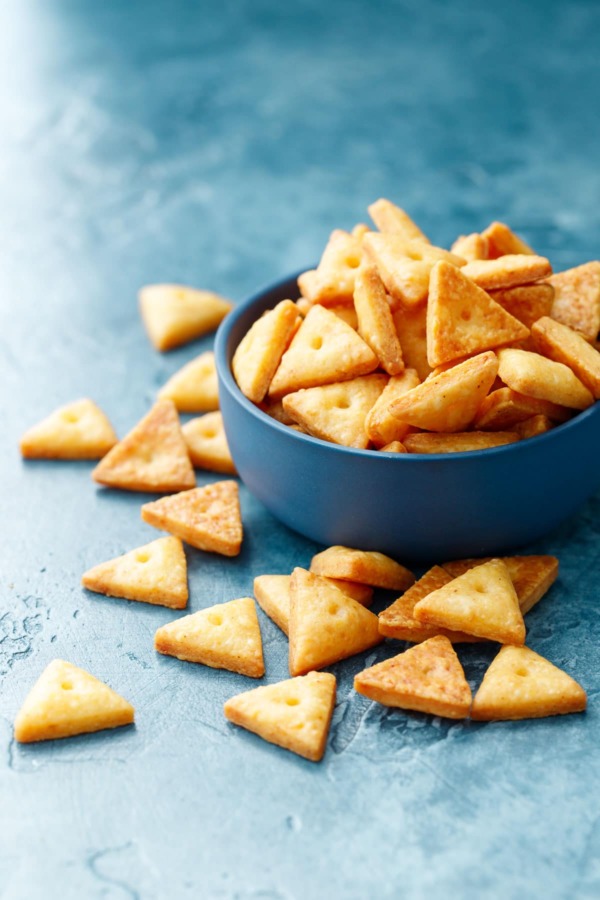 Is there anything more satisfying than a handful of crunchy cheese crackers?
Yes, actually.
Two handfuls of crunchy cheese crackers.
(lol)
The perfect mid-day (or mid-night) snack, these cheese crackers are made with sharp orange cheddar cheese. Tillamook is my favorite brand if you can get your hands on it. In fact, I originally made this recipe as part of our ongoing partnership with Tillamook last year, but have since become utterly addicted to them and figured they were worth sharing here as well.
We could all use more homemade junk food in our lives! In fact, I'd argue that if it's homemade, it's really not considered junk food at all. Sure, it's not health food (obvs) but since you made it yourself you can take comfort knowing there are no preservatives or artificial nasties in there.
Snack on!